I'm so bad about blogging regularly. And it will probably get fewer and farther between. The Marks family is BUSY! I often thought about this stage in our lives, when I was rocking my babies and shuffling off to the store in the middle of the day with my toddlers. I would wonder what it would be like to have older kids in school, and activities. Its a stage that is taking some adjustment.
I like the baby thing. Its comfortable. This new era, well it has its perks and fun, but I have a hard time letting go. We've eliminated diapers and pacifiers and added in teaching my big girls to bake, jazz shoes, ballet slippers, Kids Praise practice, piano books, homework, Orphan Care and Anti-Trafficking ministries, short term missions trips, and the usual Alex business trips. But we will not be letting go of family time.
As I type this, I"m overseeing Home-Preschool. We're working on letter "R" today. For some reason she alwasy calls it "G." So I figured a little bit of art would help her remember.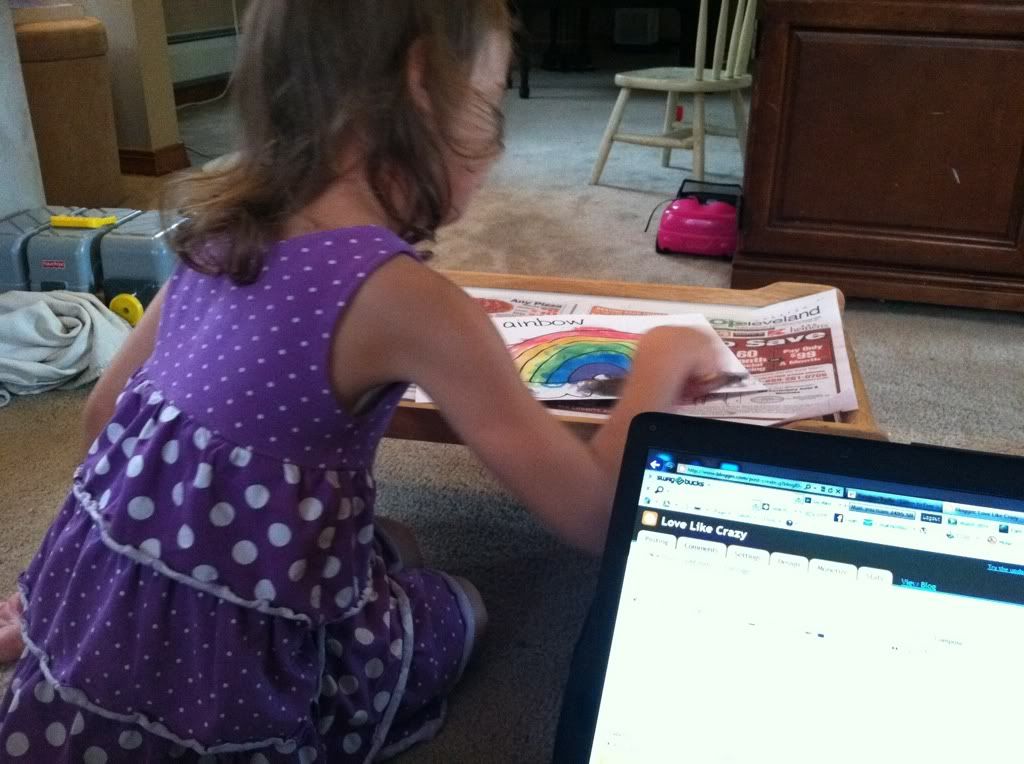 Back to my girl. Happy Friday to you :)